Crafting wines under the Bandol name is no easy task; the appellation, regarded by many as the 'Grand Cru' of Provence, already has a more than stellar reputation for producing world-class red and rosé wines. This could result in one being unable to stand out amongst the crowded field and for many that is the reality. However, confidently displayed amongst the sun soaked vines and woodland encircling the ancient Provencal town of La Cadière d'Azur, lies one of the most bizarrely named, yet strikingly beautiful domaines you are likely to encounter – Gros Noré. A leading contender in Bandol and widely praised, it is here that some of the world's most complex and soulful rosé and red wines are produced.
Current owner, Alain Pascale founded the domaine officially in 1997 and named it after his father Honoré, who passed away that same year. Much like his father, he is a strong, husky and a rather imposing ex boxer (hence, I suppose, the moniker 'Gros'). Described by one journalist as 'a kind of Provencal Hercules', it would certainly be difficult to overstate the impact of your first meeting with Alain. On the surface one could mistake him for 'bullish', but after time he reveals himself to be an incredibly gentle soul with an uncompromising passion for his land and wines. The image of Alain shuffling, with pipette in hand, between foudre in what looked like slippers is permanently etched into my brain.
With the help of his brother, Guy, Alain works and farms 16 hectares of vines dotted around the hillsides of Cadière d'Azur. The specific Mediterranean microclimate here brings warm weather and no shortage of sun, but it is uniquely tempered by the persistent Mistral winds, which permeate down from the Southern Rhone. This allows Alain to leave his (predominantly Mourvèdre) grapes to reach incredibly high levels of maturity on the vines, resulting in a remarkable intensity and purity of fruit. The vineyards are composed of both clay and limestone, which also helps to impart a pronounced structure and earthy sensibility on his wines.
The 2016 and 2017 Rosés, which we are fortunate enough to be able to offer you today, are incredibly special wines. Both a blend of 50% Mourvedre, 25% Grenache and 25% Cinsault, these wines prove that roses don't have to be simple, light, breezy, easy going wines with a faint sensibility of red fruit, but are capable of serious depth, complexity and class.
The 2016 shows off a luscious nose of fresh orange, strawberry and some floral notes, balanced with rich and enticing spices. The palate has a wonderful depth and focus offering blood orange, bitter cherry, peach as well as honeysuckle flavours and sweet spice. The 2017, by comparison, is a little more approachable, delicate and fresh without sacrificing any of the richness on the palate. For me, part of the fun with wine is in the experimentation and comparisons. Whilst I feel that, having gained more flesh on its bones from the extra year in bottle, the 2016 would be an ideal partner to a hearty, red meat dish, or alongside moderately spicy cuisine; with the vibrancy of its youth, I would prefer to enjoy the 2017 as an accompaniment to a more delicate fish dish. Of course, this is just one man's take, what is your opinion?
Whichever may turn out to be your preference, the balance on both of these rosés truly is impeccable. The concentration of fruit is out of this world and it is backed by a mouth-watering acidity. Both are pure, crisp and long, juicy and simply irresistible. There is something here for all comers, whether you identify as a regular rosé drinker or not, there is much to love and take away from these sumptuous offerings from the humble Alain Pascal.
The 2016 Bandol Rosé, is currently in bond and available for immediate delivery. The 2017 Bandol Rosé is being shipped now and will be with you early next month.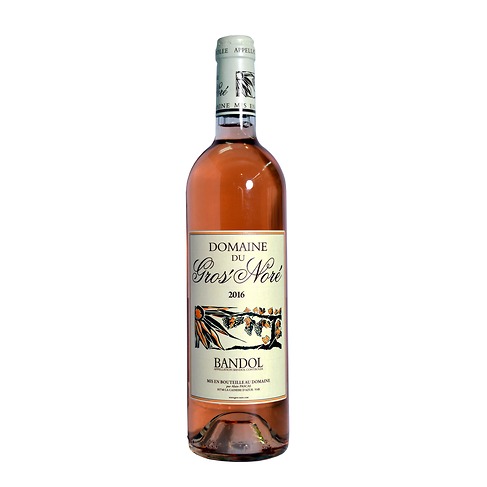 A blend of 50% Mourvedre ,25% Grenache and 25% Cinsault, this rose really shows what great rose can be. Incredibly classy, pure and juicy with plenty of Provencal character. Impeccably balanced, crisp and long, with good concentration of fruit.
In stock
£19.73
Be the first to hear about our wine tasting events, offers & new imports
Join thousands of other wine lovers & subscribe to get news about our latest offerings, new vintages and tastings delivered straight to your inbox