THE FLADGATE PARTNERSHIP 2017 VINTAGE PORT OFFER
OVER VIEW
I have been tasting vintage port for nearly two decades and my favourite vintages, upon release were 2007, followed by 2011 but 2017, in this limited tasting tops both of them. On release the 2007's possessed a lovely freshness and vitality to them, partly down to the slightly cooler than usual growing season, this also encouraged the expression the regions terroir along with varietal character. I recently re-visited the 2007 Fonesca and although still being a few years off its optimum drinking window it still showed the finesse and vibrancy of the vintage. The 2011's showed a shocking depth and purity of fruit combined with a superb structure. On the whole they were quite dark and brooding, but I found them to be extremely seductive. I must revisit them as well, at some stage. As good a reason as any to indulge in a bottle of great port I suppose!
The 2017's on the other hand, display a level of minerality that I haven't come across before and the sweetness is incredibly restrained, by port standards. Although this is a small snapshot of the 2017 vintage, if the other houses releases follow a similar theme, then it is understandable as to why many people in the industry are very excited about this vintage. The only downside is that these are not wines for the near or possibly even medium term, they will need to be cellared for at least 10 years before they are approaching their best, but they will definitely be worth waiting for!
THE HARVEST
Following a wet year in 2016, the winter was drier than usual, raining 22% less than the 30 year average. Although January was particularly cold, budburst occurred earlier than usual on the 10th March. The warm and dry month of April set the scene for an early season right from the outset. The combination of an average temperature for April in Pinhão of 16.83ºC with very low rainfall of only 7.2 mm led to a rapid development of the growth of the vines. The 1970-2000 average for Pinhão is 14.1ºC Average Temperature and 58,8mm of rain.
May continued equally warm and dry, with flowering occurring between the 3rd and 11th May in A Grade vineyards. The first three weeks of June were extremely hot, which together with very low levels of humidity damaged many bunches. This is known as, or refered to as the "Queima de S.João. This year saw a repeat of the drying up of Tinta Barroca bunches that also occurred in 2011.
Veraison was first detected during the week of 18th June, exactly one month earlier than 2016. With the exception of a thunderstorm that occurred in parts of the Cima Corgo on the 6th July, the summer was exceptionally dry, with no rain falling during August and September.
As expected the ripening was considerably early, and overall, sugar levels were much higher than normal. For the same date at the end of August, the average Baumé at Vargellas was 3º higher than in 2016, and 2º higher than most of the previous 9 years. These very high sugar levels are beneficial for Port as it allows for longer fermentations and better colour extraction. This was particularly important in 2017 as the skins were very thick. Picking started at Quinta da Roêda on the 31st August and at Vargellas on the 1st September, which is incredibly early, but not unheard of before. Dick Yeatman´s Harvest Report from 1945 records the first lagares being filled at Vargellas on the 3rd September.
The temperatures during harvest were mild, with cool nights, which played a key role in ensuring that the ferments did not reach excessively high temperatures, and the grapes kept their balanced ripeness. The concentration of the grapes together with the high sugar levels produced Ports with very high colour intensity and dense firm tannins. The ideal temperature conditions during August and the harvest have resulted in very few musts with overly ripe characters, which is satisfying considering how arid the year has been.
At a time when out of the ordinary years are all put down to climate change, it is comforting to read Dick Yeatman's 1945 Harvest Report and see an almost identical season to 2017. Let us hope the Ports from the 2017 harvest also follow the quality of those from 1945.
Please note that this offer closes on the 26th June 2019 and all orders will be confirmed after that date.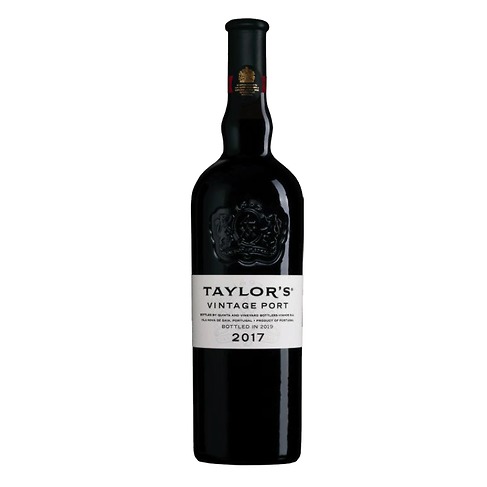 Opaque Black/ Purple A ripe, structured and very mineral nose with classic, masculine and tight blackcurrant/ cherry. Hints of grape skins, raspberry, dark chocolate and earth follow.
Off-sweet, soft acidity, high tannins. It shows a beautiful, restrained sweetness in part due to its intense minerality. Incredibly deep but tight at this moment with a muscular structure of blackcurrant/ cherry, dark chocolate and midnight violets. Masked, tannic finish but wonderfully ripe and elegant with citrus, herbal and mineral notes. This will age gracefully for decades. (CG)
En Primeur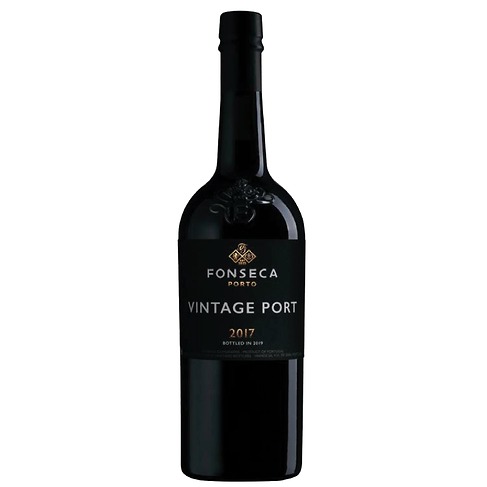 Opaque Black/ Purple A stunningly aromatic, floral and juicy nose, packed with elegant but slightly woody black fruit, fresh raspberry and hints of earth, minerals and citrus.
Off-sweet, soft acidity, high tannins. Again it displays a restrained sweetness and beautifully elegant blackcurrant/ cherry, raspberry, straw-like herbs, minerals and cedar. Superbly structured with a velvety mouth-feel. Masked, minerally finish with lingering grape skins, coffee and a touch of bitter chocolate. (CG)
En Primeur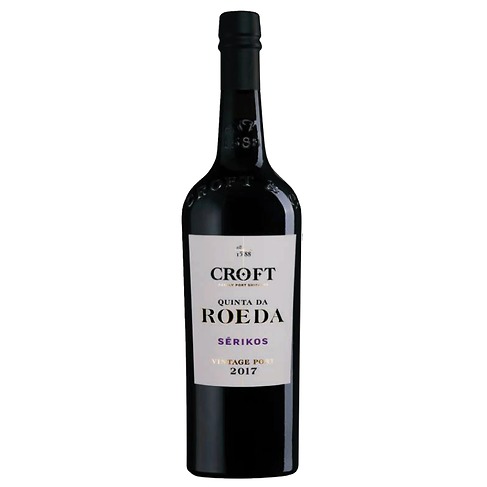 Croft has announced the release of the first Vintage Port made from the produce of the old, historic vineyard plots on the company's flagship property, Quinta da Roeda. Named Serikos, a historical reference to the property's involvement in the production of silk following the destruction of its vineyards by Phylloxera and to the silken quality of its wines, it will be made available on allocation in very limited quantities.
Comments on this release are as follows:
Adrian Bridge, Managing Director: "We are very excited to announce the release of Serikos, the first old vines Vintage Port from Croft's Quinta da Roeda. Roeda has one of the most extensive and well-preserved areas of old vineyard in the Douro Valley. First planted in the late 19th century, they represent a unique historic legacy and their essence is now encapsulated in a rare Vintage Port which we have named Serikos."
David Guimaraens, Head Wine Maker: "If there was a year which cried out for a Vintage Port to be made from the old vines at Quinta da Roeda, 2017 was it. The first Serikos has all the typicity of Roeda, with its opulence, silky texture and fine scented quality. But the old vines have added an overwhelming complexity and the wine has impressive scale and depth."
En Primeur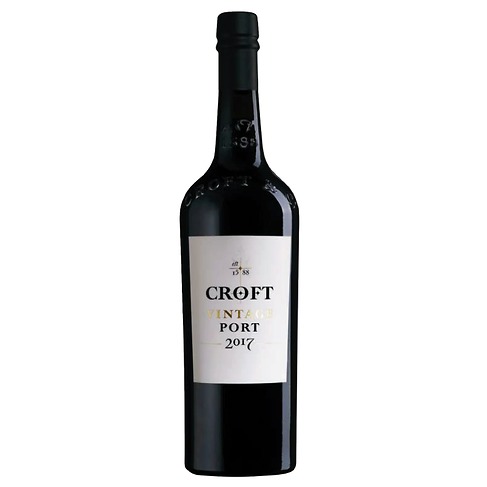 Opaque Black/ Purple The nose is quite reserved and a little ungainly at this moment in time with high toned blackcurrant/ cherry and a touch of earth and fortifying spirit. Still wonderfully ripe aromas with a touch of fruit skin, pine resin and sage.
Off-sweet, soft acidity, medium-high tannins. Dense and impenetrable with a retrained sweetness. Elegant and juicy with black fruit, minty herbs, minerals and building dry, sinewy tannins. A masked but mineral finish with citrus, roasted meat and mocha notes. Will need at least 10 years bottle ageing. (CG)
En Primeur
Be the first to hear about our wine tasting events, offers & new imports
Join thousands of other wine lovers & subscribe to get news about our latest offerings, new vintages and tastings delivered straight to your inbox