Top 5 Wines For Christmas
Now that Christmas is just a few short weeks away, our thoughts naturally turn to the big day itself. Maybe you have got it all planned out, or if you are like me, maybe not. When it comes to the wines, leave it to us. We have selected 5 stunning wines that we feel will make your Christmas special. Each one has been hand selected because they are stunning in terms of the quality and represent great value for money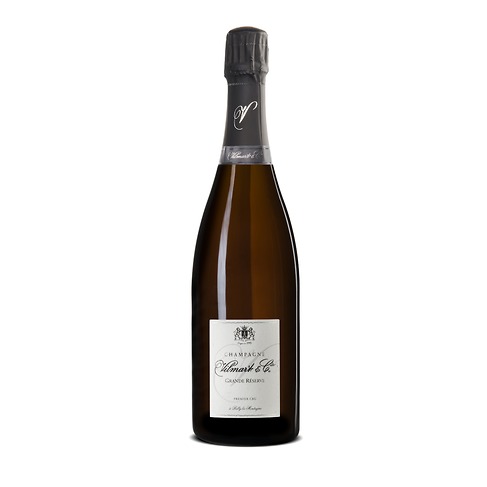 30% Chardonnay, 70% Pinot Noir 2 years bottle ageing prior to degorgement.
John Gauntley Laurent's entry level Champagne is the only one dominated by Pinot Noir. It is overtly fruity but fresh and quite delicious. Vilmart's class shines through. One could almost describe the Grande Reserve as gourmand - i.e perfectly matched with food
Wine Spectator - 93 points "Satiny in texture, this shows a sense of finesse that belies the power of this dense and focused Champagne. Tightly knit flavors of blackberry pte de fruit, biscuit, honey, star anise and toasted almond show beautiful integration with the intense backbone of acidity and rich underpinning of smoky minerality. Drink now through 2025. 110 cases imported - AN"
Robert Parker's Wine Advocate - 92 points "Displays a surprising degree of lees autolysis in the nose, joined by smoky and chalky nuances that come out more emphatically on the silken, finely effervescent palate. Suggestions of jellied red currant along with apple and lemon as well as a faint aura of barrel put me a bit in mind of Chassagne-Montrachet. This finishes with bursting brightness, ringing clarity, mouthwatering salinity, cheek-pinching piquancy, and consummate refreshment. It should fare deliciously for at least the one or two years. - Wine Advocate (Nov 2013)"
Chris Kissack 17+/20 "There is a rather fabulous nose, very refined and elegant, redolent of citrus fruits, especially oranges, alongside more developed aromas of honeyed cashew nuts and polished wood. This has a mature, complex and composed quality - not simple at all! A great palate follows, with a fine mousse, ever so slightly creamy, gently fleshy, but certainly fresh and crisply structured. It has a lovely and elegant flavour laid over a good structure, is fine and shows quite a seamless presence in the mouth. A linear, vigorous and yet flattering style, firmly poised and with a delicious herby, polished finish. This is really good; I clearly need to be looking out for more of Vilmart's wines for my cellar."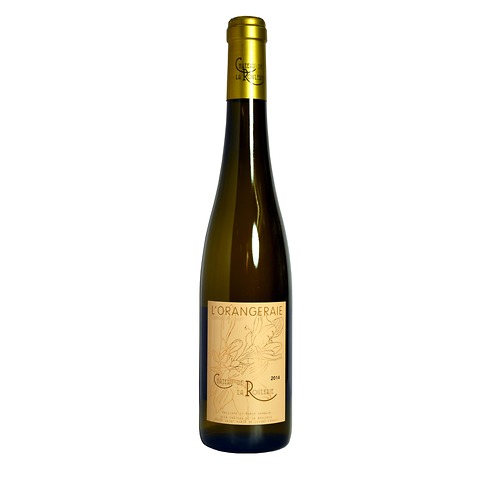 On the steep limestone slopes above the river Layon in the Loire, Chenin Blanc grapes glisten beautifully in the morning mist and bathe in the warmth of the afternoon sun, the ideal setting for botrytis (noble rot) to develop and some of the finest sweet wines on the planet to be made.
The charismatic Phillip and Marie Germain, the team behind Chateau de la Roulerie, have mastered the art of balancing the immense sugar concentration and intense flavours that come from these grapes, with vibrant acidity and the steely minerality provided by the limestone soils. Nowhere is there a better example of this master craftsmanship than their L'Orangeraie 2014 Cuvee.
With a wonderfully aromatic nose of quince, candied fruit, honey and orange peel. A luscious palate follows of ripe citric and exotic fruits, some subtle toasted notes related to its ageing and a long crisp, mineral finish. This is a great example of what sweet wine can and should be. Far from heavy and cloying, but crisp and light with great depth, the L'Orangeraie 2014 would pair beautifully with a cheese plate, as well as your typical Christmas desserts, such as mince pies and Christmas pudding.
Another great wine from this estate is the 2015 Vacqueyras Tradition, which clocks in as 50% Grenache, 42% Syrah and splash of Mourvèdre that was mostly destemmed and aged in tanks and old barrels. It's a rich, sexy, fruit-loaded beauty that has classic berry fruits and violet aromatics, full-bodied richness, a stacked mid-palate and a great finish. (The Wine Advocate – 93/100)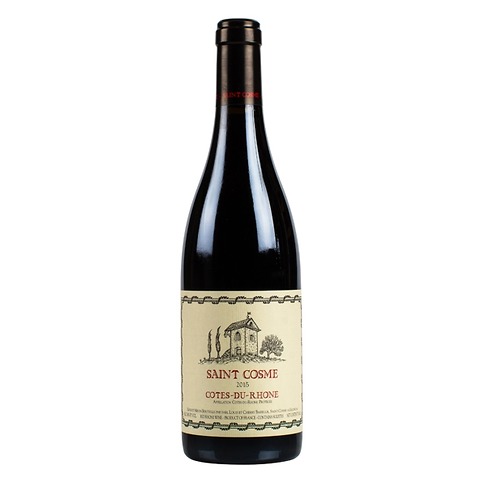 Nice nose, subtle earthiness, fresh forest berries, spicy, garrigue. On the palate ripe and crisp dark fruit, spicy, earthy, firm and full-bodied, good acidity.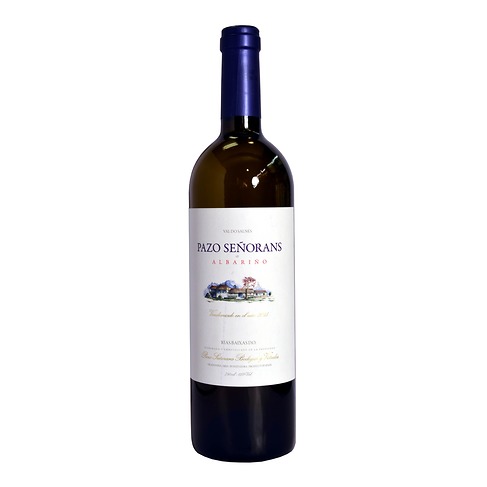 From one of Spain's most revered and celebrated producers of white wine, we bring you the 2016 Pazo Señorans. The leading producer in Rias Baixas in North West Spain (the ancestral home of the Albariño grape), Pazo de Señorans is family run and has been producing wonderfully crafted, award winning, single varietal wines since 1989 - their wines frequently receiving the "Best White Wine" trophy at the Wines from Spain Awards. The American journal, The Wine Advocate, are equally enthused, 'Pazo truly produces the best expressions of Albariño around and some of the finest white wines on the market'.
Offering a satisfying balance of power and finesse, the palate is lush and round with good body and acidity. Aromas of nectarine, fresh figs, orange zest and white flowers come through on the nose, accompanied by citrus and more exotic tropical fruit flavours on the palate and a nice mineral-driven finish.
Be the first to hear about our wine tasting events, offers & new imports
Join thousands of other wine lovers & subscribe to get news about our latest offerings, new vintages and tastings delivered straight to your inbox