Pink Perfection! Just Arrived!
We are thrilled to finally be able to announce that the latest vintage of Bandol rosé from our beloved Domaine Gros Noré has finally arrived in our bond, seemingly just in time for another burst of British summer (fingers crossed)!
If you've been with us a while, you will have inevitably heard us gush about the wines from Domaine Gros Noré and the Provençal Hercules Alain Pascal before. An increasingly rare breed—a local, old-school, self-taught winemaker in Provence. Raised on a farm, he has lived his entire life in southern France's coastal Bandol appellation. He is truly at home in his vineyard, and his self-built winery, and humbly goes about crafting some of the finest reds and rosés in the appellation! We hope that the coming month provides you with ample opportunities to gather the clan together and get the bbq's lit and for some summer 'Al Fresco' feasts, perhaps accompanied by this characterful, refreshing and refined rosé from Alain!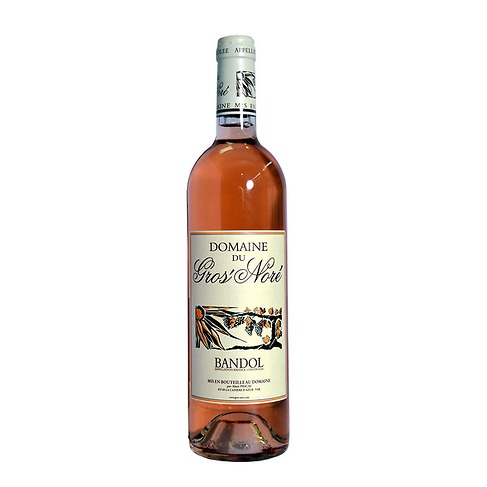 The rosés from Gros Noré, are incredibly special. They prove that rosés don't have to be simple, light and breezy with a faint sensibility of red fruit. They are capable of showcasing serious depth, complexity and class, without sacrificing that 'moreish' drinkability synonymous with our treasured pink drink. This is due to the powerful Mourvèdre grape: rich, spicy and impressively age worthy, which all of his reds and rosés are based on. The 2022 Bandol Rosé is a blend of Mourvedre and Cinsault with a smattering of Grenache Noir. The palate shows wonderful depth, focus and finesse, offering up a plethora of ripe fruits, such as peach, apricot, blood orange, cherries as well as honeysuckle. The balance here is impeccable with good concentration of fruit, plenty of brightening acidity, great structure and an abundance of gentle spices and Provençal character; which add complexity and roundness to the overall picture. This is an incredible classy showing from Gros Nore. It's pure, crisp and long, juicy and simply irresistible. A perfect partner to a wide variety of different summer cuisines, or with sushi, salmon, and even with a prawn curry or beautiful pan-fried scallops.
In stock
£27.70
Be the first to hear about our wine tasting events, offers & new imports
Join thousands of other wine lovers & subscribe to get news about our latest offerings, new vintages and tastings delivered straight to your inbox